Level 3 Sex Offender To Be Released In Bemidji
The Bemidji Police Department (BPD) wants to inform the public about the release of a level three sex offender.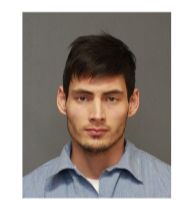 Tadashi David Anderson, 27, engaged in sexual contact with a 14-year-old female victim on numerous occasions.
Andersen gained access to the victim by "meeting" online and then in person. Andersen also has a history of viewing child pornography and sexual contact with two minor male victims, ages 5 and 8. Andersen also knew the victims.
Andersen is described as Asian or Pacific Islander, 6'3″, 185 lbs, with hazel eyes and black hair. He's scheduled to be released on June 13.
BPD believes the release of this information will enhance public safety and protection. Andersen is not wanted by the police at this time and has served his sentence.