Lakeland PBS' mission is to educate, entertain, enrich, and enlighten.
Contributions of viewers like you are what makes it possible for us to continue providing the programs you love. There are many ways you can help contribute. Please consider making your contribution now. No matter the size, your pledge of support today helps to build the programs of tomorrow.
Become a Member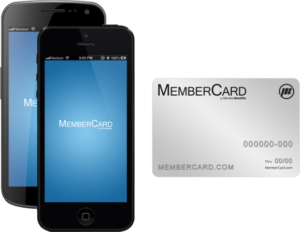 Get access to savings throughout MN.
When you support Lakeland PBS, your contribution goes to work making quality television programs happen. It works to secure the very best of PBS programming, along with local productions specially created to meet your interests. Your pledge of support today helps to build the programs of tomorrow.
Member Card
Any contribution of $66 or more entitles you to receive a Lakeland PBS Member Card that provides member-only saving at restaurants, bed & breakfast Inns, stores, online shopping and attractions throughout Minnesota. Learn more about the benefits.
Make the most of your Lakeland PBS MemberCard with the all-new MemberCard mobile app for both iPhone and Android, now available in the Apple App Store and Google Play! Simply choose Lakeland PBS from the list of MemberCard stations and you'll be on your way to locating participating restaurants and businesses. You can find out where you can save, no matter where you are, and when you're ready to redeem your savings, all you have to do is show your smartphone or tablet. No need to keep up with a plastic card – just show and save!" Learn more about how it works!
---
Planned Giving
A planned gift to Lakeland PBS is the most powerful way to ensure the future of outstanding public media in north and central Minnesota for years to come. Making a planned gift or a bequest to Lakeland PBS is easy. We even provide a few examples of how to document your planned give or bequest.
Find out more about Planned Giving
---
Business Support
Lakeland PBS aims to connect people – successful, educated, and active in our communities – with great local businesses. When you underwrite Lakeland PBS, you'll have the daily opportunity to tell over 400,000 households that you value programming that educates, entertains, enriches, and enlightens. Become a Lakeland PBS business sponsor and tap the marketing power of public media.
Find out more about Business Support
---
Employer Matching Gift
Many Companies will match their employees' contributions to Lakeland PBS. Even if you are retired, your contribution is twice as valuable. Your employer will match your gift dollar for dollar, some companies even double or triple the amount of your gift — at no cost to you! To find out if your employer will match your contribution, contact the human resources department at your place of employment.
Find out more about Employer Matching Gift
---
Gifts of Stock
By choosing to take advantage of making a gift of stock to Lakeland PBS, you can:
Avoid capital gains taxes that would be due on a sale
Claim the full value of your gift as a charitable deduction
Preserve your cash
Make a larger gift than if you first sold the securities and then donated the net proceeds
Support the future of Lakeland PBS and its ability to fulfill its mission "To Educate, To Entertain, To Enrich, and To Enlighten."
For more information, please contact us at 218-333-3016 or 800-292-0922.
---
Amazon Smile
Another way you can support Lakeland PBS and make a difference is by using Amazon Smile when you do your online shopping. All you have to do is connect your existing Amazon account with Amazon Smile, and choose to support: Lakeland PBS.
For every purchase you make through Amazon Smile, 0.5% of your total purchase will go to supporting Lakeland PBS!
Find out more about Amazon Smile | Connect your Amazon account today!
---
Endowment
More Information
Call 800-292-0922
or
Pledge Online Now
In the comments box, indicate that your gift is a contribution towards Lakeland PBS' Endowment Fund.
It is our vision that Lakeland PBS will be recognized as an integral part of the community, and its future will be ensured through growth, technology, community collaborations, and self-sustaining endeavors. One means by which we hope to build long-term support and stability for the station is through growth in the Lakeland PBS Endowment Fund.
John Yourd is considered by many to be "The Father of Lakeland PBS". He worked tirelessly to bring public television to northern Minnesota and served on the Board of Trustees from 1980 to 1996. John, and his wife Dana, firmly believed in the importance of creating an endowment fund in order to strengthen the station's position against the effect of an unpredictable economy and the fluctuations in government grants. Through a charitable gift annuity established prior to John's death, the Lakeland PBS Endowment Fund was started in 2004. Since that time, the fund has grown by 82% thanks to the additional gifts of others.
Gifts to the endowment fund can be made through direct or deferred gift arrangements such as cash donations, memorial gifts, bequests in wills, charitable gift annuities, or even by donating long-term appreciated securities. Endowment dollars are strategically invested and managed by Bremer Trust, preserving their principal values while distributing a portion of the interest earnings to support the station. Only the interest earned from this fund is used to help the station should the need arise.
We encourage you to support the future of Lakeland PBS by contributing to our Endowment Fund. Help us build a legacy of quality programming that will meet the needs of viewers throughout our region for years to come.
For more information or to make a contribution, please contact us at 800-292-0922. Or you can pledge online. In the comments box, simply indicate that your gift is a contribution towards Lakeland PBS' Endowment Fund.
---
Donate your Vehicle
Your vehicle is towed free of charge. The donation is eligible for a tax deduction.
When you donate a vehicle to benefit Lakeland PBS, you actually turn your car into the community programming you love. Donate a vehicle and we'll use the proceeds to support your favorite programs like Masterpiece, Nova, Lakeland News and all of the news and cultural programming you value. Your gift makes a difference at Lakeland PBS!
Donating a car is fast, easy and secure. Lakeland PBS accepts any vehicle – running or not – including cars, trucks, boats, RVs, motorcycles, and more. We work with a well-known vehicle donation service that provides support to hundreds of public broadcasting stations across the United States. They ensure that your donation delivers the highest possible revenue to Lakeland PBS and that your experience is convenient, efficient and even fun.
If you have any questions about the vehicle donation process, please don't hesitate to reach out to our vehicle experts at 855-777-8288.
---
Volunteer
There are many opportunities to volunteer at Lakeland PBS. Anything from submitting photos to volunteering your time at a local event. Volunteering at Lakeland PBS is a great way to meet new people, have fun, and participate in public television and your local community. Lakeland PBS counts on loyal volunteers to help us answer phones during membership drives, greet guests during special events and assist with other station activities.