Brainerd City Council Proposes 3% Tax Levy Increase
The Brainerd City Council adopted a preliminary 3% property tax levy increase for 2017. According to the city newsletter, the council approved the nearly $5.4M levy in mid-September.
The amount would add an additional $156,518 in revenue to meet increases in cost-of-living adjustments for employees, purchasing equipment and other expenses for area projects, according to the newsletter.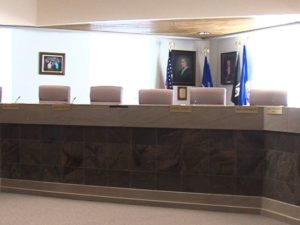 Residents will receive a notice of a Truth in Taxation hearing in November. This notice will also provide an individualized estimated amount of property taxes based on the preliminary levy of $5,373,778. The council will explain the budget and hear from the citizens during the December meeting.
The 2017 final budget and proposed levy increase will be adopted in December. The levy can not be increased, but the City Council could approve a lower amount. The impact of the levy on the property may depend on changes to property value from last year.
In the newsletter, the city provided two examples of the 3% levy increase assuming no change in a property's Estimated Market Value (EMV) by the County Assessor:
RESIDENTIAL PROPERTY with an EMV of $101,200
Projected 2017 City Share of Taxes: $561.59
Compared to the 2016 property tax bill: An increase of $16.42 or $1.37 per month.
COMMERCIAL PROPERTY with an EMV of $363,400
Projected 2017 City Share of Taxes: $5,007.45
Compared to the 2016 property tax bill: An increase of $146.39 or $12.20 per month.
The Truth in Taxation Hearing will be held at 6:00 p.m. Monday, December 12th, in the City Council Chambers.
The City Administrator and Finance Director will take all comments and questions at 828-2307 or by e-mail to jthoreen@ci.brainerd.mn.us or chillman@ci.brainerd.mn.us.