Crosby-Ironton Introduces New Logos, Brand Ahead Of School Year
Coming off a run through the state boys basketball tournament, the Crosby-Ironton School District recently announced a re-branding plan, including implementing two new logos. The first one is a facelift of the old logo, combining the rich mining heritage of the Iron Range area and the new Cuyuna Lakes destination.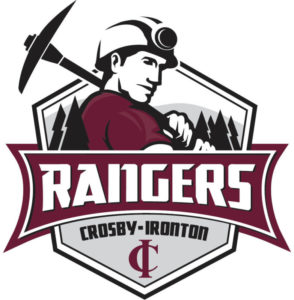 The second logo is a more generic logo, which will be used at other schools and activities within the district.
Now the Superintendent says that the district's re-branding is part of a larger community rebranding, saying that with new attractions such as the Cuyuna Country State Recreation Area open, the community is going from a mining community, to a tourist destination.
And the logo is not the only thing getting a facelift.
While it will take some time to fully implement the new brand, the district will introduce the school community to the new looks when school opens on September 5th.
Lakeland News is member supported content. Please consider supporting Lakeland News today.