*Updated* Cass County Sheriff's Office Investigating Death Of Woman In Bena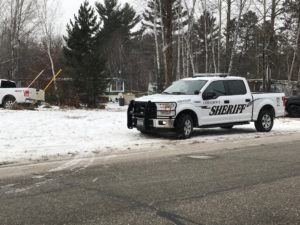 The Cass County Sheriff's office is investigating the death of a woman in Bena. Sheriff Tom Burch tells Lakeland News this is being classified as a suspicious death.
The Cass County Sheriff's Office received a report of an unresponsive adult female at a residence in Bena this morning just after 6. Responders arrived and determined the woman was dead upon arrival. The identity of the woman is being withheld pending notification of family members. An autopsy to determine the cause of death is scheduled with the Ramsey County Medical Examiner's Office.
The Cass County Sheriff's Office is being assisted by the Leech Lake Tribal Police Department and MN Bureau Of Criminal Apprehension.
The investigation is ongoing. Lakeland News will provide updates as they become available.
Lakeland News is member supported content. Please consider supporting Lakeland News today.