Paul Bunyan Statue Gets A Makeover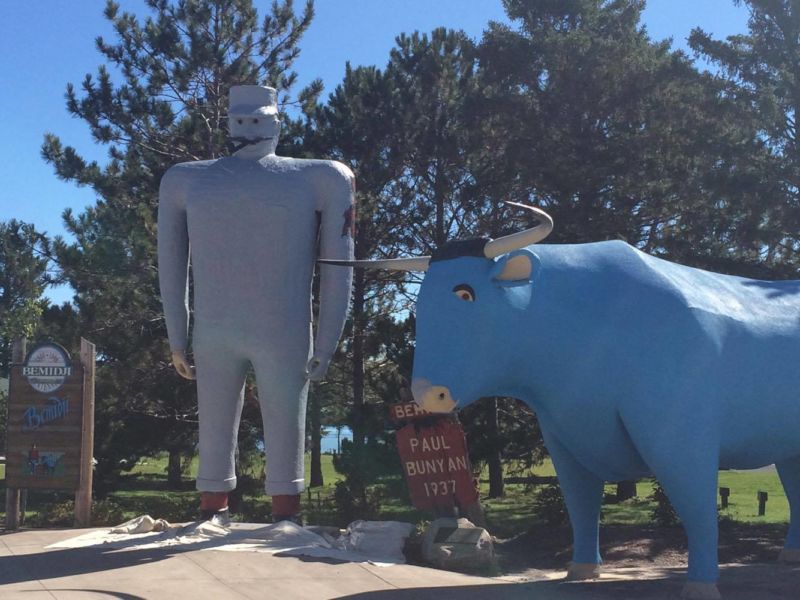 Bemidji's Paul Bunyan statue is looking a little underdressed this week.
His usual attire of red plaid shirt and blue jeans are now off, and he now stands in top-to-toe grey with his side kick Babe the Blue Ox.
A local contractor on site tells us the city is doing some repaint work. The project started Monday, and Paul should stand proud in a much shinier outfit Friday.
Paul was known as a woodsman and for the ability to cut down acres of trees in only a few minutes. Paul Bunyan and Babe the Blue Ox are also credited for creating Lake Itasca and the Mississippi River.
The two legends stand together in Bemidji, appearing on the National Register of Historic Places, as well as being listed on the National Geographic Top 10 U.S. Roadside Attractions. The landmark is also listed in Time's Top 50 American Roadside Attractions.
Lakeland News is member supported content. Please consider supporting Lakeland News today.