Local Teen Receives Highest Honor From Boys & Girls Club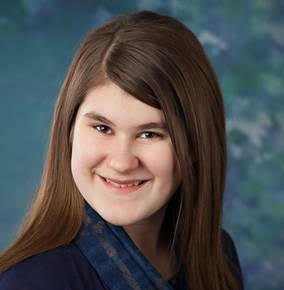 The Boys & Girls Club of the Bemidji area announced their Youth of the Year award winner. Rhea Holleman, 14, received the highest honor awarded to a Boys & Girls Club member after showing leadership in the family, school and community, moral character and life goals.
As a member for seven years Holleman is currently a student at Bemidji High School and looks at the Club as a second family. She also spends her time volunteering with the Club and several other non-profits in Bemidji. After graduation in three years Holleman plans to attend Bemidji State University.
"I love working with the younger kids and creating a fun environment for them. I look for opportunities to improve my leadership skills and help guide other Club members in a positive way," said Holleman.
In March, Holleman will compete at the Boys & Girls Club's State Youth of the Year competition in Minneapolis and will receive a $1,000 scholarship. She then can compete for Midwest Region Youth of the Year and an additional $10,000 scholarship.
The National Youth of the Year will receive an additional scholarship of up to $50,000 and will have the opportunity to meet with the President of the United States in the White House, in September.
Lakeland News is member supported content. Please consider supporting Lakeland News today.