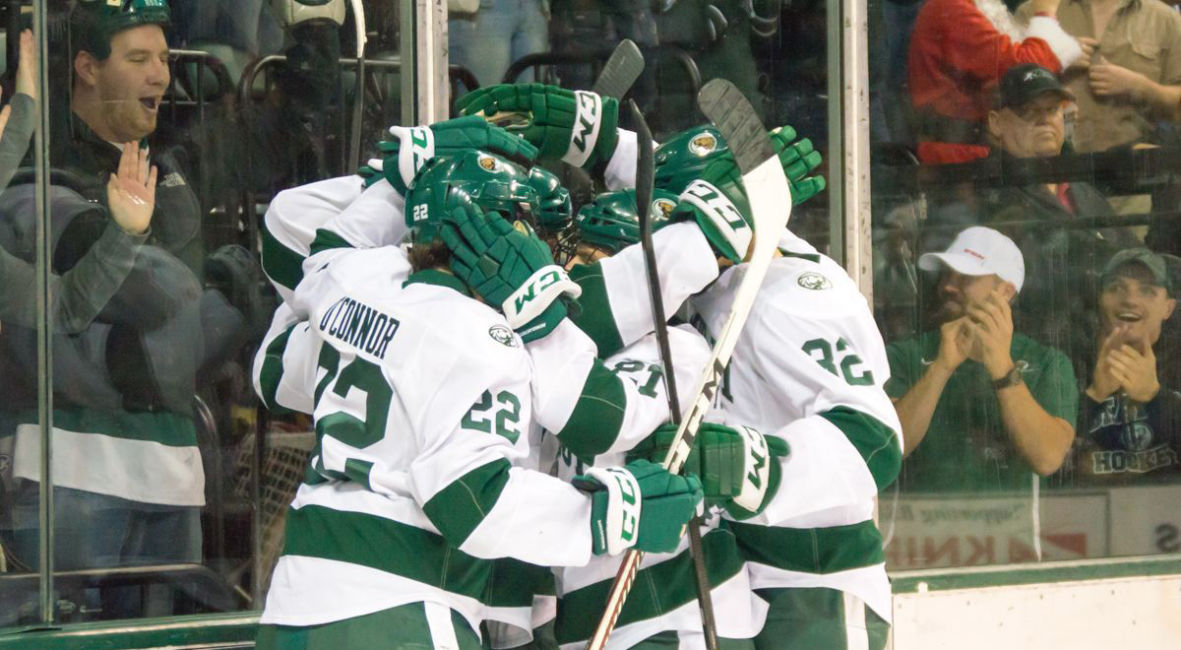 All Bemidji State University Men's Hockey home games will be broadcast on Lakeland's main channel "Lakeland Prime" in high definition. The games will also be available live statewide in standard definition on all Minnesota Public Televisions stations on the Minnesota Channel.
The Minnesota Channel is a collaborative effort of all Minnesota's Public Television stations around the state. Minnesota Channel carriage will make all of these Men's Beaver hockey games available live statewide both over the air and on virtually all cable systems. Also, viewers in parts of North Dakota and Wisconsin will receive the games. In addition to live coverage, each broadcast will be replayed in high definition at midnight on Lakeland's primary channel, "Lakeland Prime".
Our regular Lakeland Prime Friday night lineup – Almanac, Moyers & Company, Charlie Rose: The Week and Washington Week (7pm to 10pm) – will air on Lakeland Plus on all Friday nights that we air live Beaver hockey. Lakeland Plus is available over-the-air and on many cable systems throughout our viewing area. Check with your local cable operator for the channel number for Lakeland Plus in your community.