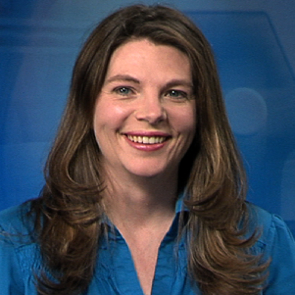 Stacy Christenson
Weathercaster
schristenson@lptv.org
(218) 333-3052
Stacy has been the weather anchor for Lakeland News since it began in 1998. She compiles the forecasts and creates the graphics for the nightly newscast.
Stacy also worked as a reporter for Lakeland News from 1998 to 2006. During that time, she covered news stories in the Bemidji area, as well as many feature stories in our Community Spotlight and Golden Apple segments. She also reported, wrote, shot, and edited a four-part, in-depth series on the Concordia Language Villages in Bemidji.
Stacy graduated from Bemidji State University in 1998, where she was among the first recipients of BSU's Full-Tuition Scholarship. While in college, she wrote stories, anchored, and helped produce a weekly news program on the university television station, KBSU. She was the Salutatorian for the class of 1994 at Melrose High School, where she was involved in music, theater, and cheerleading.
In her spare time, Stacy is busy taking care of her family. She enjoys music, reading, doing fun projects with her children, and just spending time with loved ones.
She and her husband, Jason, married in 1999 and have seven children.