Building Collapses In Minneapolis, Two Fatalities Confirmed
UPDATE 2: Hennepin County Medical Examiner's Office has confirmed a second fatality at Minnehaha Academy from the explosion.
UPDATE: The Hennepin County Medical Examiner's Office confirmed one fatality in the school explosion at Minnehaha Academy.
MINNEAPOLIS (AP) — Fire officials are responding to a building collapse in Minneapolis and trying to determine whether anyone is dead.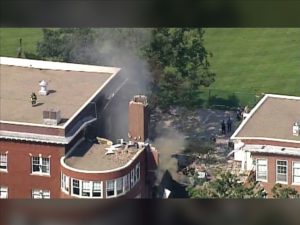 Officials say the blast at Minnehaha Academy was caused by a natural gas explosion and partially collapsed a campus building.
The school says all of its students and staff are safe.
Two people are unaccounted for and seven others were hospitalized.
The identification of the victim will be released pending an investigation.
Lakeland News is member supported content. Please consider supporting Lakeland News today.