5 Arrested After Drug Bust On The Red Lake Reservation
Five people are in custody after a search warrant in the Little Rock district uncovered drugs laced with fentanyl, weapons and cash.
According to the Red Lake Police Department, the Red Lake Drug Task Force served the recent search warrant at a home in the Little Rock district Monday. Officers located over 50 grams of a controlled substance that tested positive for fentanyl. They also confiscated exactly $10,000 and scales related to drugs, a hunting rifle, and drug paraphernalia. One child was also located in the home.
Chloe May Cook, 20, Randy Travis Lussier, 29, Kristy Leigh Lussier, 30, Tony Edward May, 60, and Harlene Rose Spears, 56, were all arrested at the home. They were all taken to the Red Lake Detention Facility and are facing charges of unlawful possession of a controlled substance, unlawful transportation of drug paraphernalia and child endangerment. The homeowners were additionally charged with disorderly house.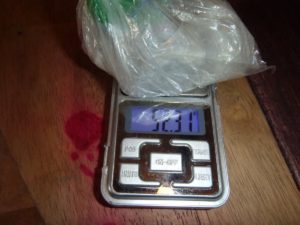 The case was the result of an investigation conducted in conjunction with the Headwaters Safe Trails Task Force. The case remains an active investigation.
The Red Lake Police Department stresses the importance of seeking treatment for controlled substance abuse addictions in addition to ensuring that loved one seek immediate medical treatment for a possible overdose.
Lakeland News is member supported content. Please consider supporting Lakeland News today.